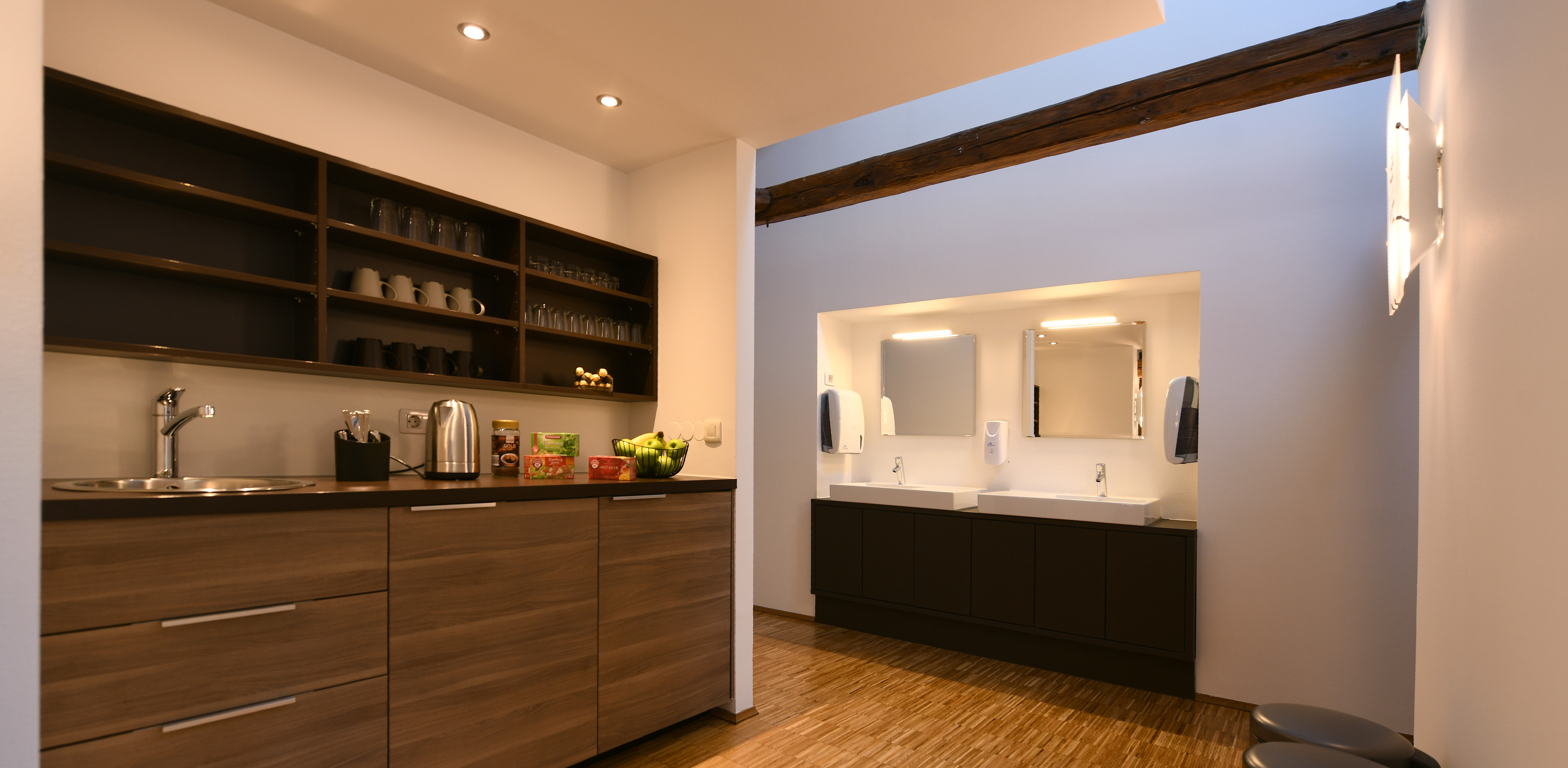 Access

Rooms are on the 2nd and 3rd floor in the historical building, accessible by 60 stairs only.

We have a lift only for the luggage.
We do not have luggage storage. You can keep your luggage at the main bus/train station.
Bus station: 5,50€/day for luggage up to 30kg.
Train station:2€/day.

Equipment

• wi-fi
• TV (satellite and cable channels, only in the Ensuite rooms)
• air conditioning (on the hall, in the Ensuite and Comfort rooms)
• hairdryer
• iron and ironing board (on request)
• bed linen, towels
• bathrobe (on request, surcharge)
• fridge (in the common kitchen)
• electric kettle – in the common kitchen
• baby cot (on request, surcharge)
• safe (only at the reception desk)

Smoking

Smoking is not allowed in the building.

Check-in 15:00 – 19:00

• We do not have a 24-hour reception so we please ask you to tell us your exact time of arrival up to 12 hours before registering.
If you arrive without giving us prior notice you may have to wait up to one hour to register. Thank you for your understanding.
• It is possible to arrive earlier if you give prior notice and if the room is vacant.
• For delayed arrival, we will charge you 10 € per hour.

• Let us know if you arrive later than 19:00 and we'll prepare your key in the "key-box" by the door.

• Upon arrival, guests are registered with the police. We will need the ID or passport details of all guests who will be staying in the hotel.

Check-out 10:00

Late check-out depends on the availability of the room. A surcharge of 10 € per hour.

Common kitchenette

On each floor there is a common kitchenette where you can make tea, coffee, use the fridge and enjoy some snacks and fruit.

Cleaning

• During your stay, we will change used towels and empty the bins only upon your request.
• If you need more towels please ask the receptionist.
• If you stay for six nights or more, we will clean your whole room in the middle of your stay and change bed linen and towels.

Pets

We cannot accept pets in the building.